Cardwave Services
Stand: K22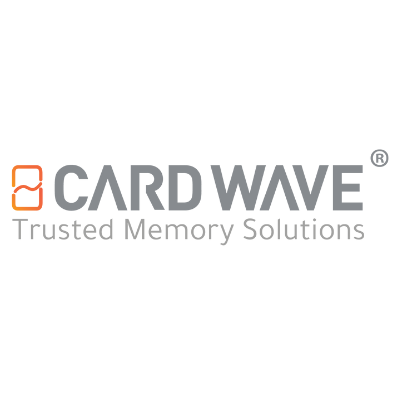 Cardwave is the leading expert in flash memory storage products for specialist applications including automotive, industrial and IoT.
We have been sourcing and provisioning flash memory products for both embedded and removable applications since 2004, and work out of state of the art service centres in the UK and the US.
Our UK facility is Europe's most advanced and capable high-volume production facility for pre-loading and duplicating content. We can duplicate tens of thousands of copies of a flash product, each one faultless.
We have a world-leading reputation for reliability and high quality of service. Our expert team supports customers every step of the way. We help customers select the right memory cards, guiding them through the range of consumer and industrial grade product to find the perfect flash memory solution for their needs. We use our worldwide networks to source the right product, at the right price, in the right quantity. We also handle the creation of bespoke packaging and distribution.
Our customers include global companies and brands like the BBC, Raspberry Pi, HERE Technologies, Avaya, Harman International, OneOcean, Scania and many leading automotive brands. Customers return to us time after time: relationships of ten years or more are not unusual for us.
Cardwave will be presenting at the workshop on Wednesday where you can learn all about removable memory cards in embedded applications.
Address
Cardwave Services Ltd
Unit 6C
Hopton Road
Devizes
Wiltshire
SN10 2EU
United Kingdom