triflex® R robotic energy chain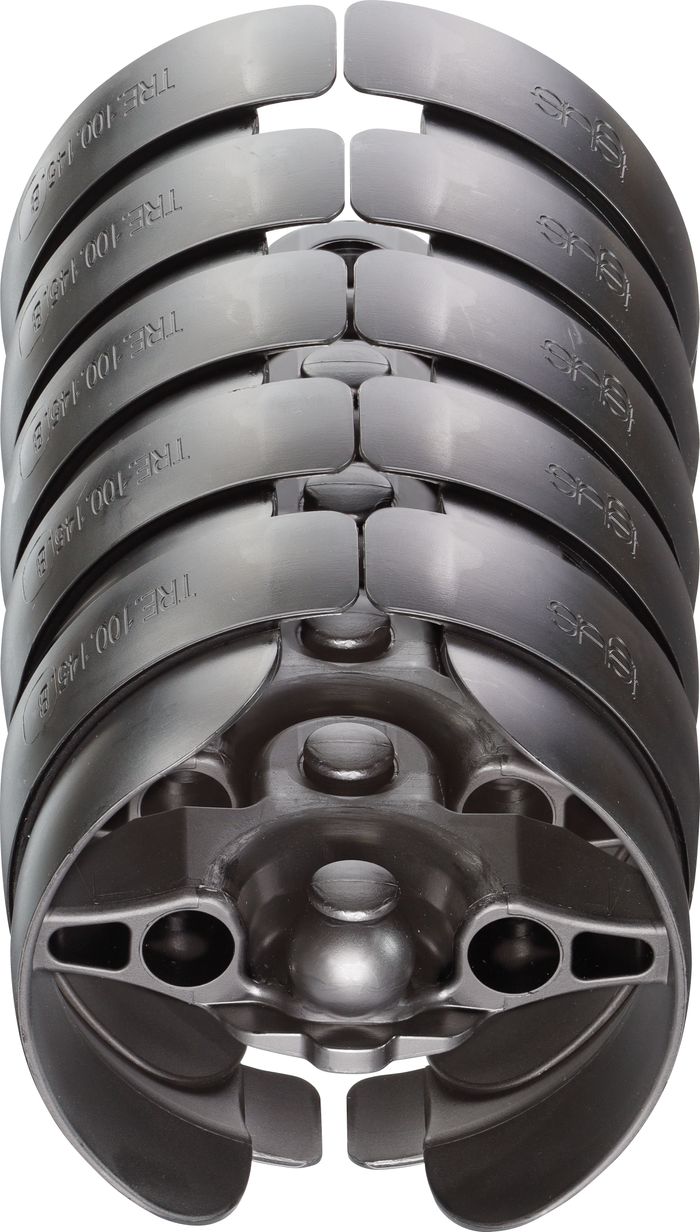 Due to its high tensile force absorption and high flexibility, triflex® enables a rotation of about ±10° per chain link with complicated motions in the vertical axes. Compared to a cable protection hose, triflex R offers a defined bend radius, which greatly increases the service life of cables and hoses.
The triflex® R's Modular design, can be easily lengthened and shortened, comes with a fibre rod option and offers easy filling and assembly.